Project: Winter Brochure 2017/18
Client: Peak Retreats
Brief: Peak Retreats are a an established, award winning holiday company which specialises in both Winter and Summer holidays in the French Alps. They wanted to elevate their current brochure to a more modern and contemporary style. Oddsock was commissioned to produce a range of concepts to achieve this.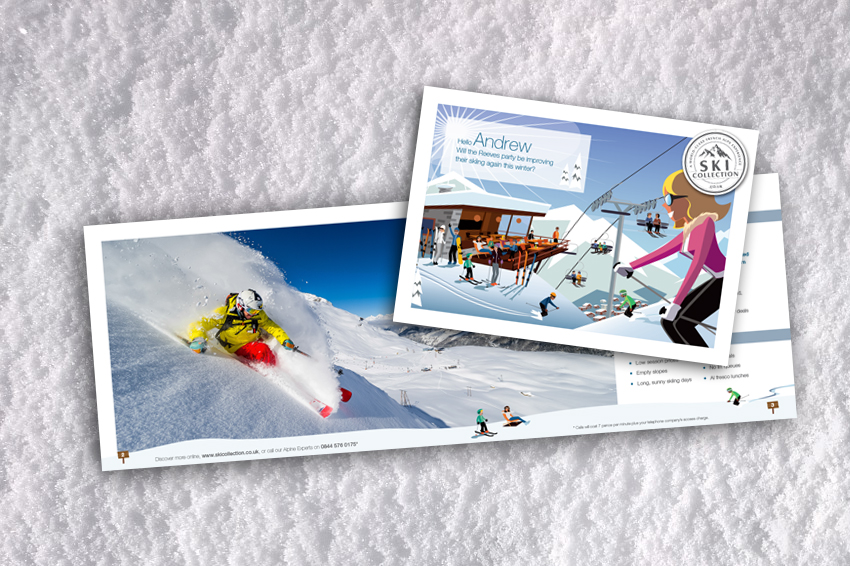 Project: Personalised Mailer
Client: Ski Collection
Brief: Ski Collection are a sister brand to Peak Retreats and approached Oddsock to design a leaflet to be mailed out to existing customers with a personal message and a offer based on previous booking choices.
Project: Brand
Client: Elephant's Child
Brief: Oddsock were approached to design and develop a brand and both an online and offline suite of assets.
Project: Magazine Design
Client: Stowaway Publications
Brief: Oddsock produced a high end stylish magazine aimed at the decreeing traveller who is looking for their next adventure. Featuring many exclusive cruise brands the magazine aims to highlight the variety of expedition cruises available. We also supported this with an HTML email sent out to 6,000 agents.